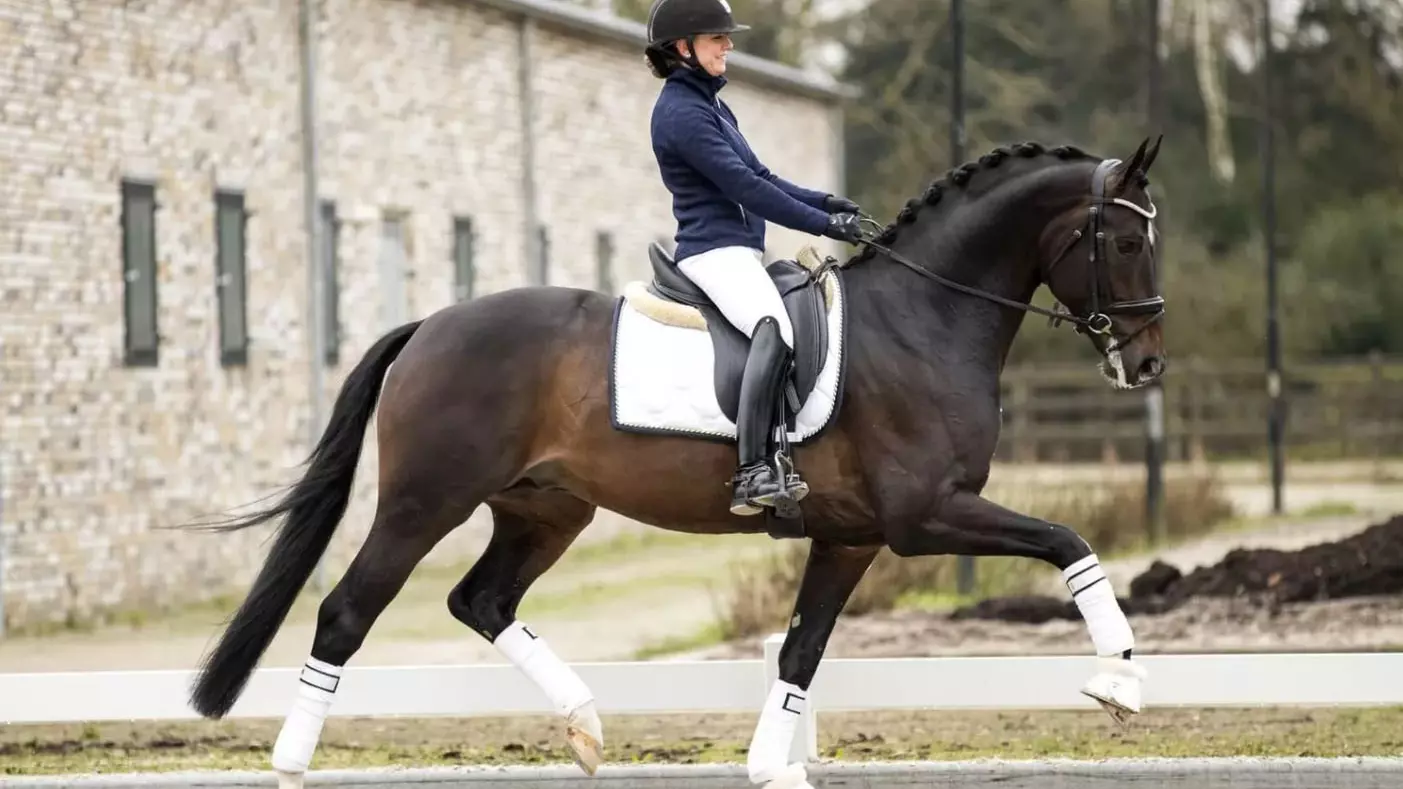 02 Feb 2021
Top score for Frankie Lee in sports test
Rufen Sie uns an
+31 6 82 66 36 38
Top score for Frankie Lee in sports test
We really enjoyed our young stallion Frankie Lee in his sports test in Münster-Handorf! His regular rider Emma Amtrup had already shown the son of Franziskus well in the first two presentations, and today Frankie Lee reached a high level under guest rider Sebastian Heinze. The elegant stallion scored well above 8 in all components, with even a 9 for overall impression. The average score was 8.74, which meant second place in the group of four-year-old dressage horses.
In his comments, Sebastian Heinze was very enthusiastic about the four-year-old Frankie Lee. About the trot and canter, he said: "He feels very superior! He has a valuable trot with a lot of schwung and also in the canter he has a very good attitude and gives a very good feeling.The stallion is very 'rittig'!"
The jury of the sport test was also very enthusiastic about Frankie Lee's performance. The stallion received an 8.8 for the trot."A trot with a lot of technique, he has a lot of talent and a lot of activity."
The canter was also rated with an 8.8: "Uphill and a lot of power."
For the walk, Frankie Lee received an 8.4."He was sometimes a bit distracted, but he has a lot of space and walks with an active hind leg."
For rittigkeit, the judges gave an 8.8: "The action could be even more natural. "He has a lot of charm and is a real athlete. He is sharp, but recovers very well immediately."
For the overall impression the stallion received a 9.0. That made an average of superb 8.74!