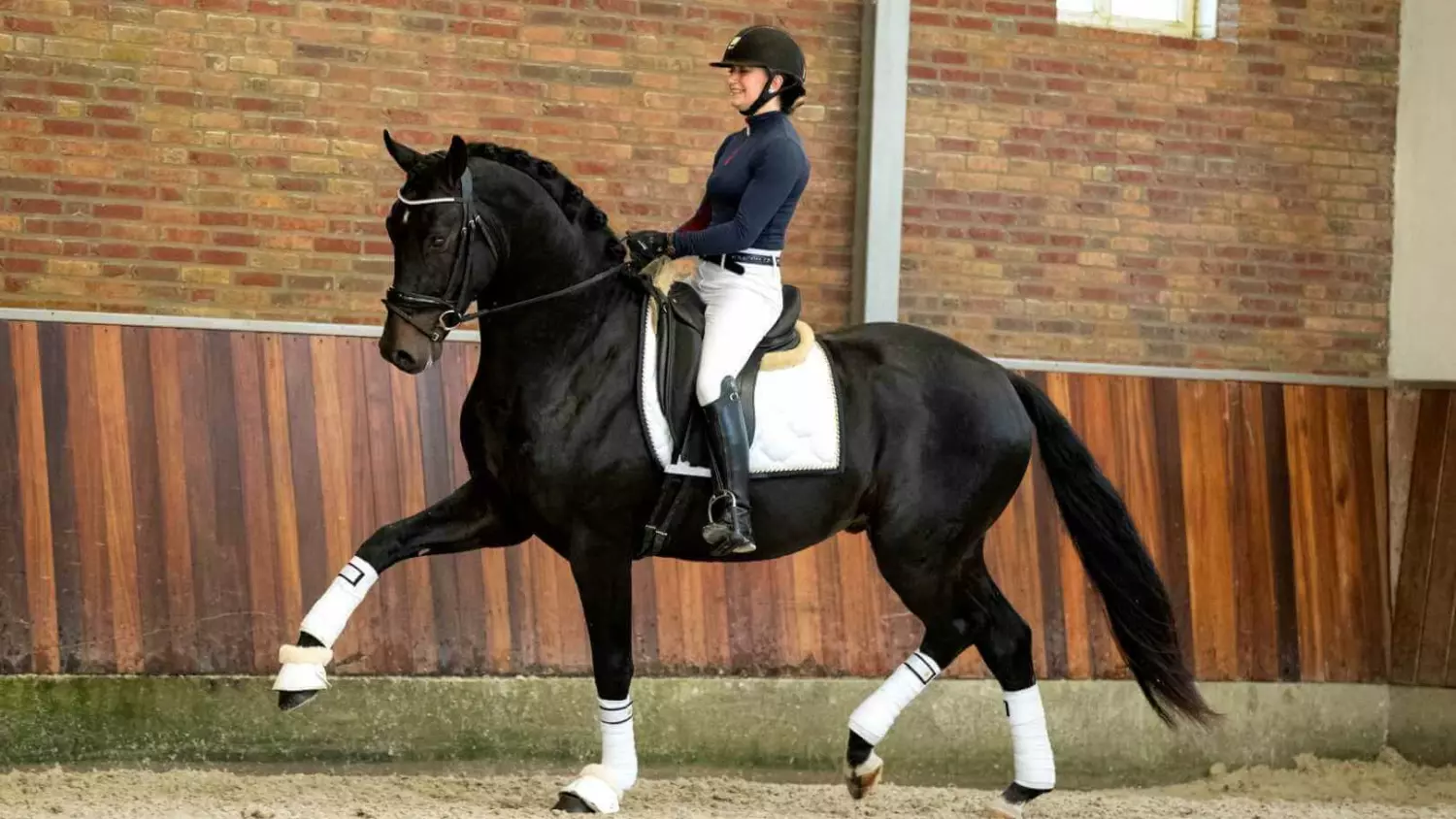 Call us
+31 6 82 66 36 38
Gelderland - Achterhoek - Eibergen
Reesink Horses
Reesink Horses is located in the east of the Netherlands. A few kilometers from the German border, our company revolves around breeding, rearing, selection and sales. You can find us in the village of Eibergen between beautiful green meadows and farms.
The basis of our horse stock consists of the 40 to 50 foals that we annually buy from breeders. Foals that descend from our own stallions have an advantage, but we also love seeing foals that descend from other stallions. When we look at foals, we look at them in the same way as a sport horse: we look for a lot of self-carriage and a good hind leg. A dressage foal also needs a certain power and 'tritt' in the legs. Because we buy foals that could be future stallions prospects, a good dam-line is an advantage. A foals must have three good gaits, followed by conformation. But a foal that moves well almost always uses its body in the right way. Pedigree is the last selection criterion for us.
From the age of 2.5, the horses come to our stable in Eibergen, after they have spent their first years at various rearing companies. Here they are selected and the first steps towards their future career are taken. Then each horse is individually assessed and placed with a suitable trainer and/or rider.
We have created all facilities at our accommodation to train our horses in optimal conditions. The accommodation is fully equipped to prepare (young) dressage horses.