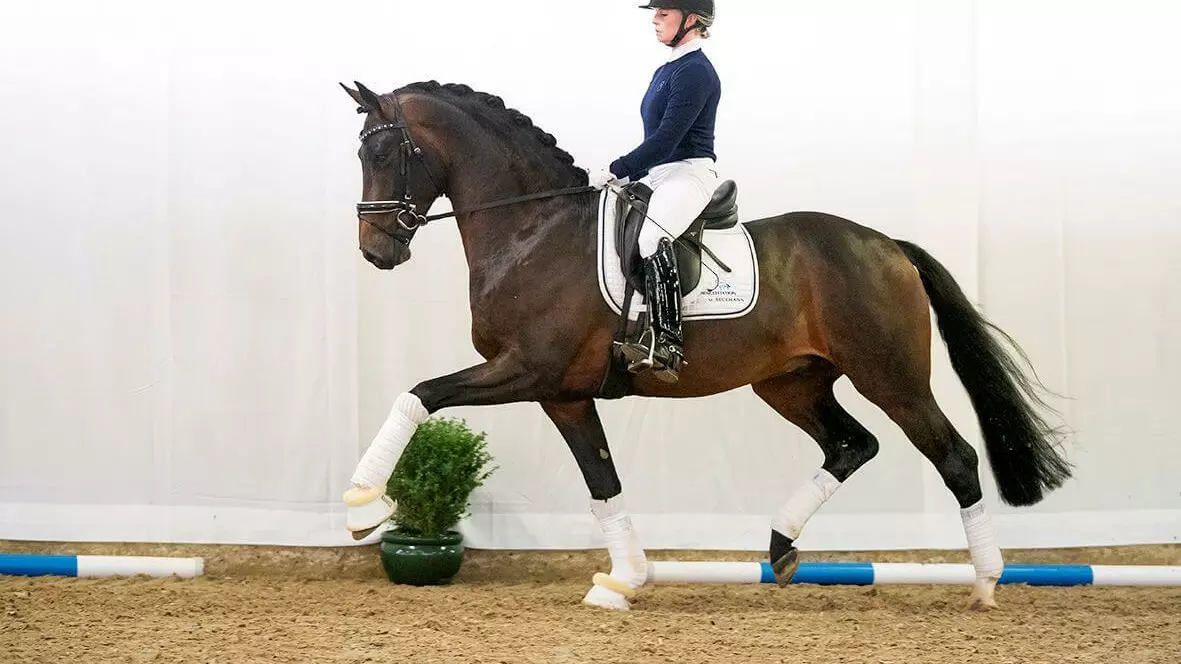 30 Nov 2019
100% score Westphalian stallion licensing
Call us
+31 6 82 66 36 38
100% score for Reesink Horses at the Westphalian stallion licensing
The last week of November we were attending the stallion approval of the Westphalian Studbook in Münster-Handorf. With five stallions we participated and all these stallions were approved!
Our Toto jr. x Apache, bred by M. Konijn-Egas, was named Premium stallion and was a public's favorite. His name will be Taurus, he will be available next breeding season at Hengstation Beckmann.
Also approved were the Daily Diamond x Jazz bred by Wim van der Linde and the Franziskus x Rock Forever bred by H. Rosenbaum.
Viking (Vivaldi x Fürst Heinrich), bred by W. v/d Heuvel got as well approved and he will be available for breeding next year via Haupt- und Landgestüt Neustadt.
Finally, the Rock Forever x Fürst Heinrich, bred by J. Albers, was approve for the breedingservice.
A 100% score for Reesink Horses!
Taurus
Toto jr x Apache
Breeder: M. Egas - Konijn
© LL-Foto
Viking
Vivaldi x Fürst Heinrich
Breeder: W. v/d Heuvel
© Reckimedia