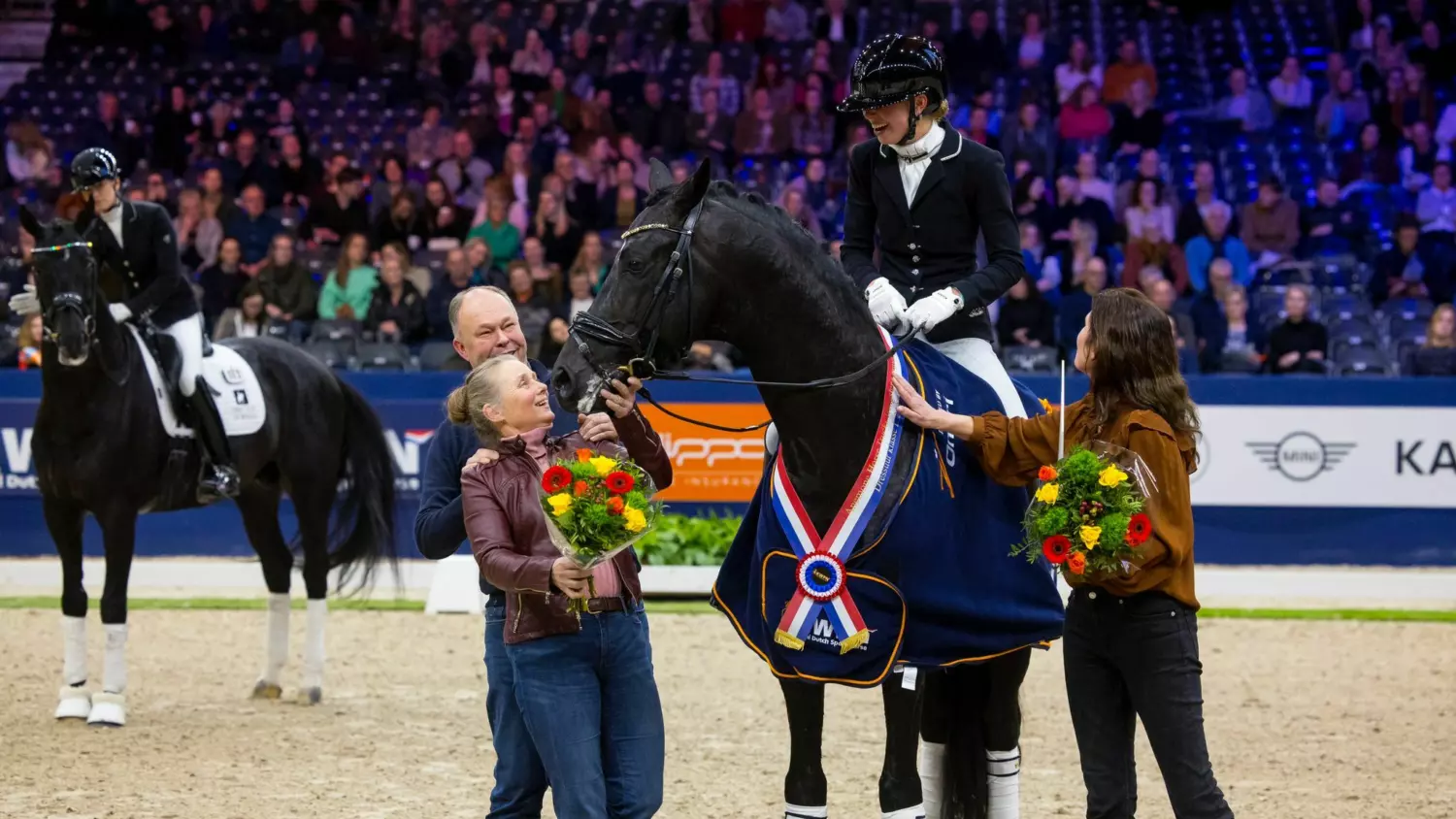 07 Feb 2023
Reesink Horses domineert eindklassementen KWPN hengstencompetitie
Call us
+31 6 82 66 36 38
"Heel trots op alle onze paarden"
Reesink Horses domineert eindklassementen KWPN hengstencompetitie
Het was een druk, maar geslaagd weekend voor Reesink Horses. Zaterdag gingen er onder Dinja van Liere en Kim Alting maar liefst vijf Reesink-hengsten van start in de finale van de KWPN Anemone Horse Trucks Hengstencompetitie in Den Bosch. Lowlands, Dark Rousseau en McLaren wisten de eindklassementen te domineren door de winst op naam te schrijven. Voor Mauro Turfhorst en Nashville Star was er een mooie tweede en vierde plaats in het eindklassement.
Lees verder op https://www.dehoefslag.nl/nieu...
"Very proud of our horses"
Reesink Horses dominates the KWPN stallion competition
It was a busy, but successful weekend for Reesink Horses. On Saturday no less than five Reesink stallions started in the final of the KWPN Anemone Horse Trucks Stallion Competition in Den Bosch under Dinja van Liere and Kim Alting. Lowlands, Dark Rousseau and McLaren managed to dominate the final rankings by taking the win. For Mauro Turfhorst and Nashville Star there was a nice second and fourth place in the final standings.