Want to order semen?
Enter your details here to order semen. When you have completed and sent the form, you will receive a confirmation email from us.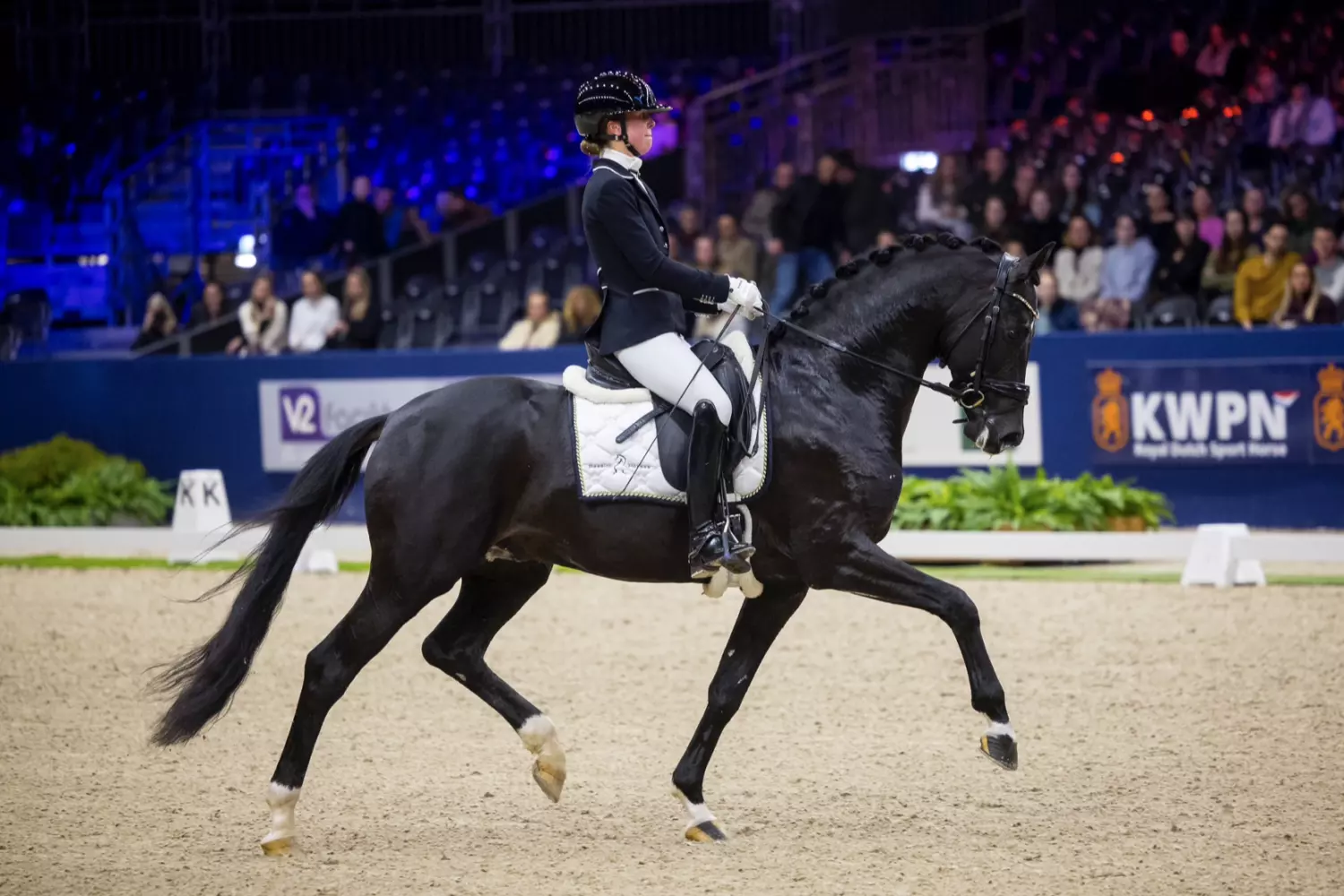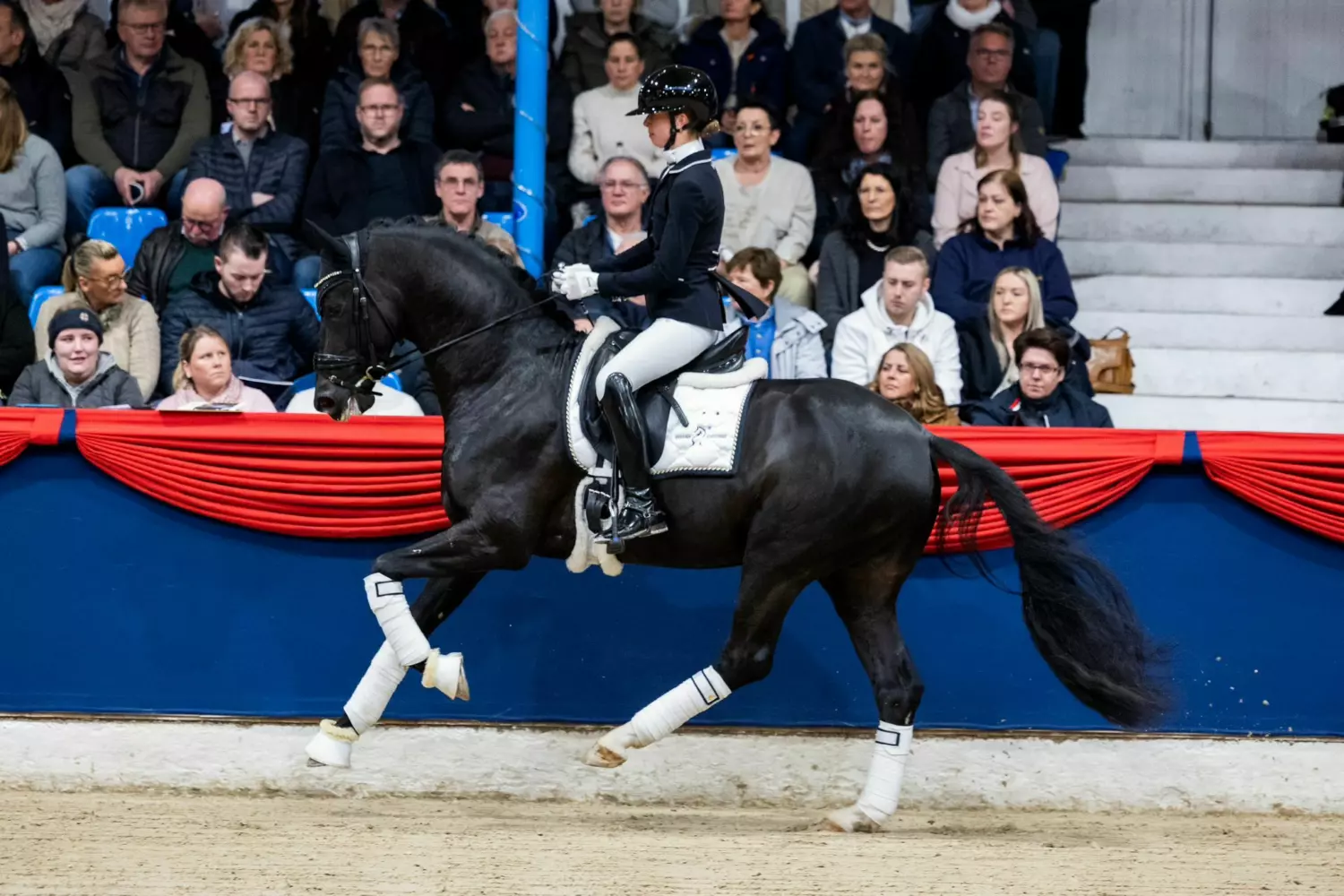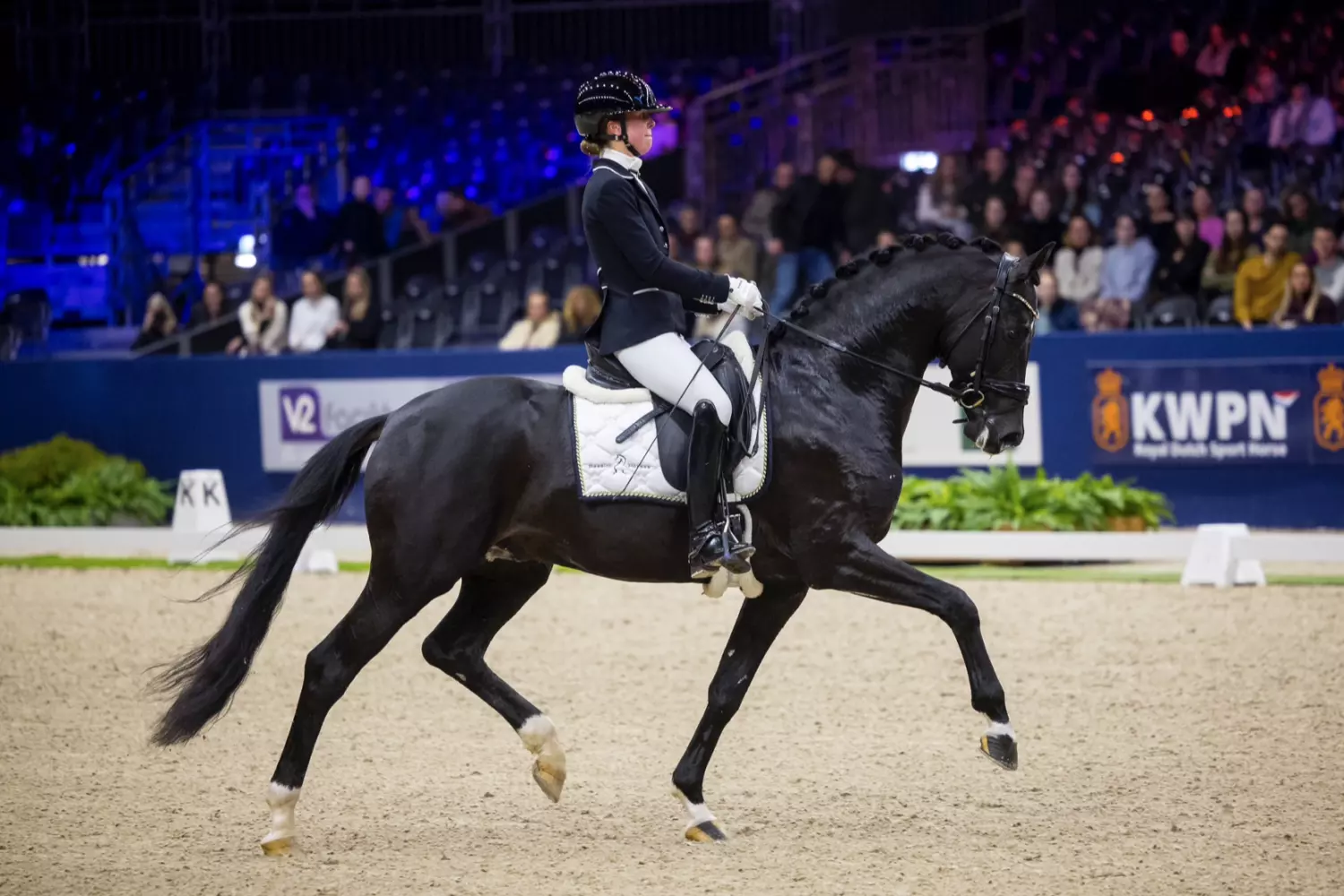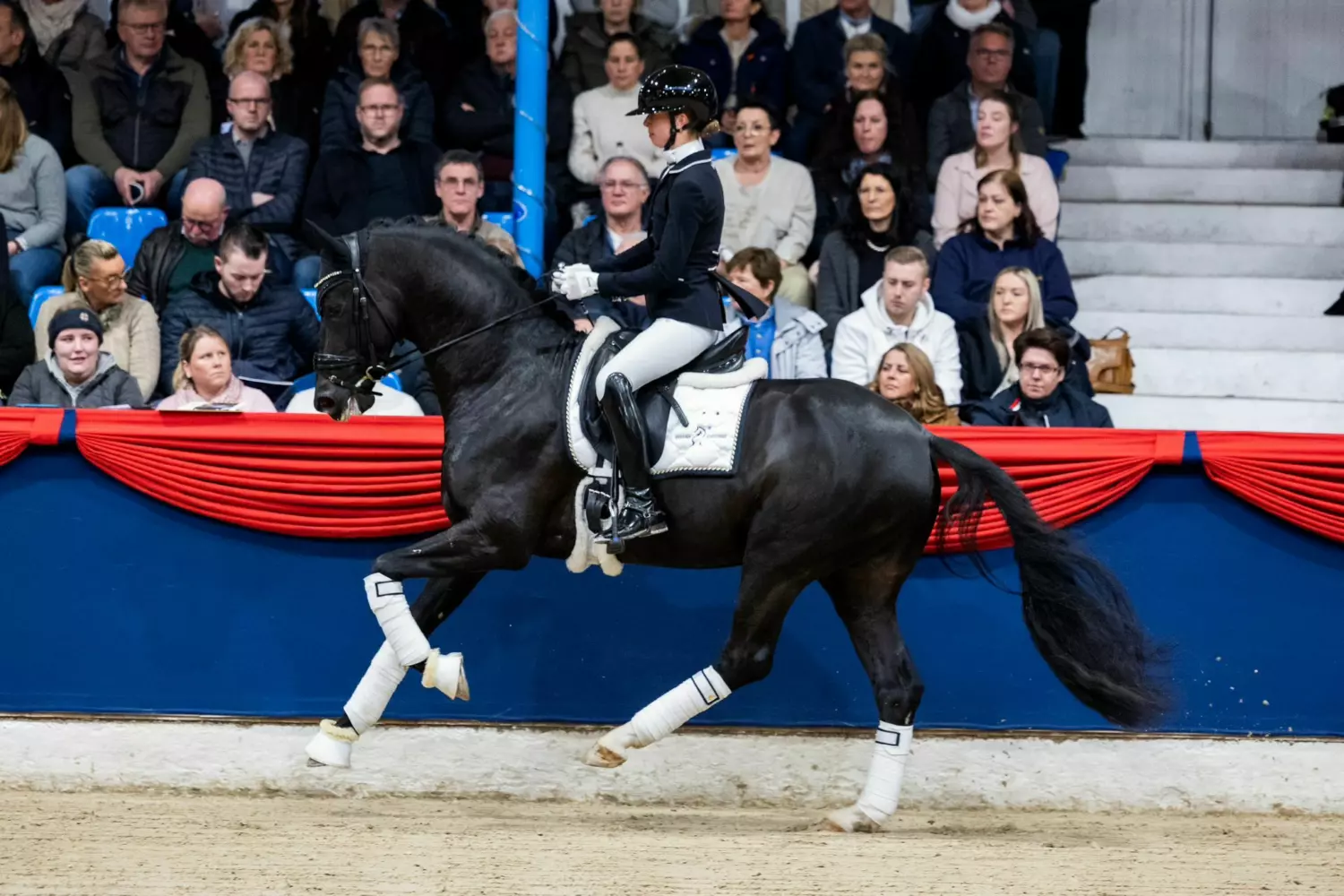 First licensed stallion after Dettori
Dark Rousseau
Dark Rousseau is from the first crop of the Small Tour stallion Dettori, who was paired with the PROK preferenced mare Westside van Rousseau. The mare tribe produced the Grand Prix horses Vitana V and Cennin and the KWPN stallion Lantanas.
The elegant and well-moving breeding product of Mrs. Verdellen from Hegelsom was first approved by the Verband der Pferdezüchter Mecklenburg-Vorpommern. This was followed by the KWPN performance test. In January, Dark Rousseau took the exam and got registered in the KWPN with a nice total of 84.5 points.
Dark Rousseau's performance report was full of praise. Bert Rutten: "He is an appealing stallion with a very nice front. The trot is light-footed with a nice moment of suspension. He always thinks ahead. He has a well-carried hind leg and a nice technique in the front. He always maintains his balance and rythm in turns. The canter has a lot of impulsion, always uphill with a very nice frontleg and very good jumping hindleg. He has a good extensions and jumps well off the floor, all in a very nice posture. Dark Rousseau can transition well. The walk is clear and direct, beautiful strides and he always has the right scope."
Dark Rousseau received the following marks: Walk: 8.5, trot: 8.5, canter: 8.5, suppleness: 8, posture & balance: 8.5, rideability & attitude: 8.5, talent as a dressage horse: 8 .5
His talent under the saddle is also showed in the KWPN Stallion Competition. Dark Rousseau has under Kim Alting in the L class already won two competitions with 88.6 and 87.2 points. Dark Rousseau scored 9's for harmony in the competition. The judges also praised his trot and canter, were he scored around 9 points each time.
Mrs. Verdellen bred Dark Rousseau out of the voorlopige keur mare Westside (Rousseau x Flemmingh x Hemmingway). The Dettori son is a half-brother of Jeroen Okkema's Small Tour horse Hyatt. Okkema won bronze with Hyatt at the KNHS indoor championships in the ZZ-Zwaar class.
Third dam Lantana (by Hemmingway) produced the Grand Prix horse Vitana V (by Donnerhall). Vitana was successful under Stephanie Peters, Madeleine Witte-Vrees and Morgan Barbançon. In 2016 she ran her last competitions under the Korean Yoora Chung. Vitana V also produced the Grand Prix horse and KWPN stallion Cennin (by Vivaldi), who was successful under Madeleine Witte and is now active in Australia.
The first offspring of Dark Rousseau are expected this season.
Pedigree
Dettori
Desperado
Vivaldi
Sarita
Diamond Eye
De Niro
World of Magic
Westside
Rousseau
Ferro
Zsuzsa
Ratana V
Flemmingh
Lantana V
Dekgeld
Door bestelling en afname van het sperma verklaart de merriehouder kennis te hebben genomen van onze algemene voorwaarden en verklaart zich akkoord hiermee. Bedragen zijn exclusief btw.
2e tarief bij dracht
€ 600,-